The International Coastal Cleanup, the yearly pilgrimage to a far-flung beach to help rid it of garbage, is an annual ritual for the ladies of the Electrical Association for Women. On September 15, the EAW ladies joined with T&TEC employees and their families, and the members of the Rotaract Clubs of St. Augustine West and Sangre Grande, to clean the Balandra Beach.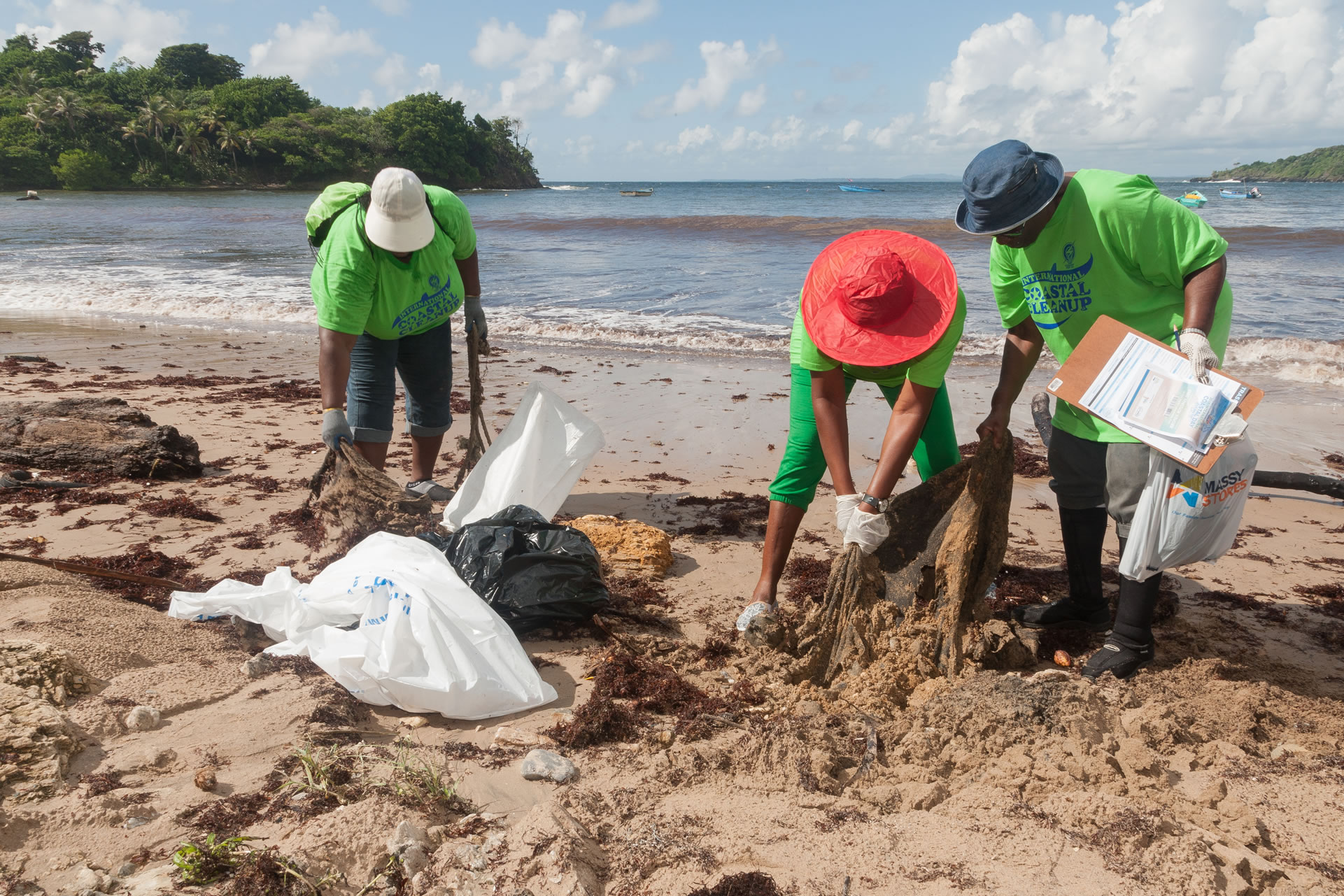 Just as they have been doing for the past three years, the branches were well represented, accounting for 136 out of 212 volunteers. They came eager and with their A-game, not to mention their boots, a rake and several wide-brimmed hats, all in preparation for the hard work ahead. Unfortunately, the popular beach for body-surfing and fishing is also a treasure trove of trash, so their efforts were well-rewarded. Among the more peculiar items retrieved was a hospital intravenous feeding kit, complete with tube and syringe. The ladies of the Siparia Branch who picked it up eventually won the prize for the most unusual item found. A microwave oven and a toilet bowl were also among the usual plastic, paper and styrofoam waste.
In all, the ladies and the other volunteers filled 145 bags of garbage, weighing a total of 3668 pounds or 1,663 kilogrammes. This more than doubled the 1,777 pounds (806 kilogrammes) collected in 2017 at the Mayaro Beach.